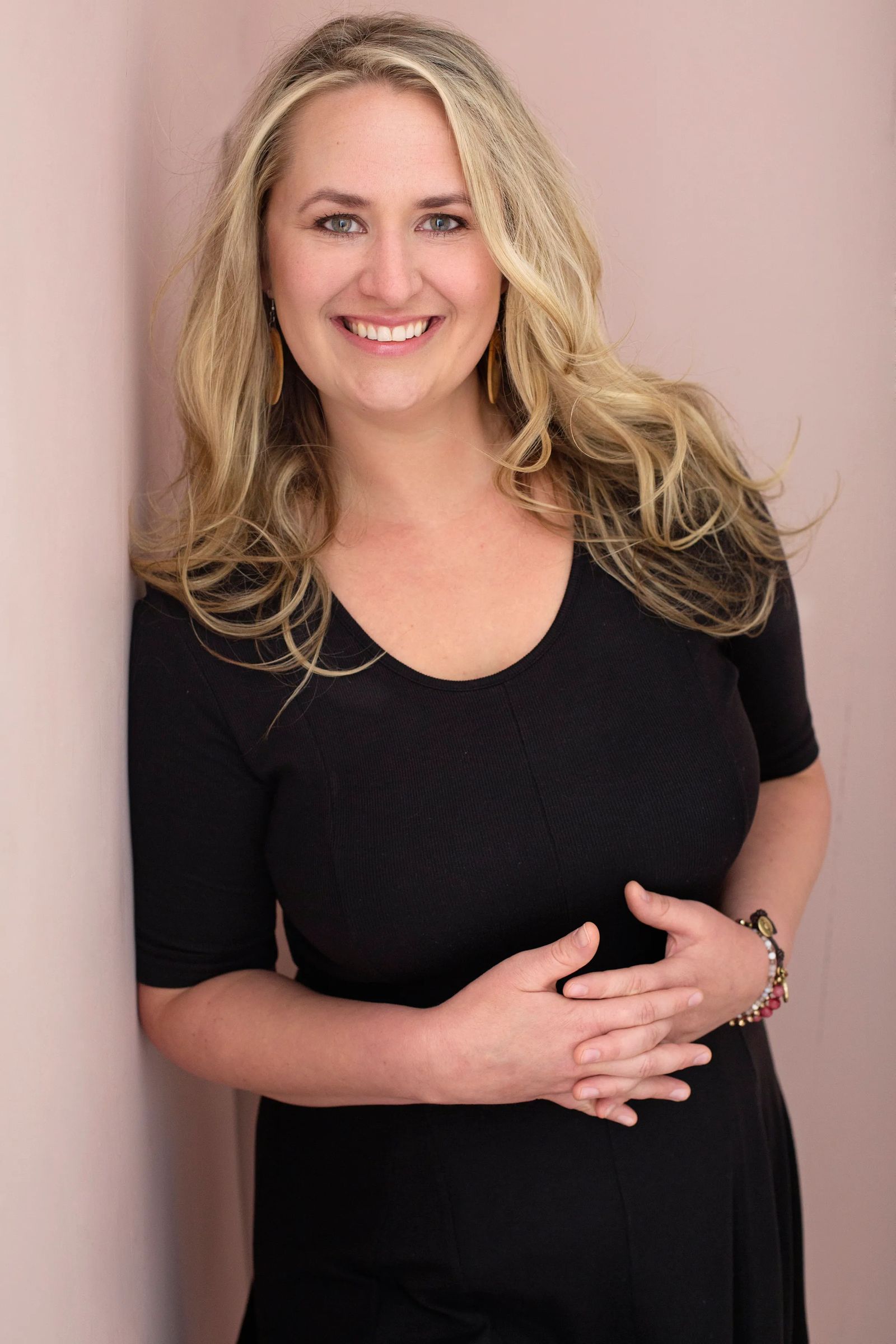 About Essential Bodywork
Hello, my name is Stacie Edwards. I am the owner and sole provider for Essential Bodywork. I am a Tensegrity Medicine Practitioner with a license in massage therapy. I am also trained as a Bodymind Bridge practitioner and Bowen Therapist. I provide treatment sessions at my office in Olympia, WA. Bodymind Bridge sessions can be made available online.
Prior to becoming a practitioner I studied sociology and obtained a B.A. from The University of Washington. I have worked administratively in chiropractic, neurology, and occupational therapy. I am a life-long student who is committed to healing with kindness, compassion, and integration.
Tensegrity Medicine was first introduced to me as a client in 2010. I was inspired by the gentle and comprehensive approach of Tensegrity Medicine. It was clear that this work was addressing the root cause of pain and discomfort and not solely treating symptoms. I have had the honor of witnessing TM develop over the years and experiencing the profound impact it has had in my body and for my clients. It continues to be a support and resource for me in my personal and professional life. I am continually humbled and grateful for the profound healing I witness with my clients.
I have observed that we move through life balancing what is within our control, moment to moment. Sometimes our balance skews more to one area of health and then to another, and it is clear to me that it is all connected. I support my clients in their healing journey. This is unique and deeply personal to each client. Often it involves relieving pain, and somewhere along the way we learn so much more about ourselves.
Approach
My approach considers the whole person and is not limited to the site of pain (such as shoulder for shoulder pain or knee for knee pain). I practice with compassion and great respect for the intelligence of each individual body. Tensegrity Medicine methodology is the lens through which I approach all of my work. With a comprehensive foundation in education, science, support from colleagues, and embodied experience of this work I have the freedom to meet the nuance and individual client presentations of each session. This is a paradigm shift from what we have been accustomed to in traditional therapy models.
I thoroughly assesses the whole person considering their unique history, the state of their nervous system, biotensegral testing, and movement. In collaboration with each client I invite kindness and curiosity to address compensation or adaptive patterns, body-mind connection, injuries, trauma, repetitive movement patterns, and chronic diagnoses. Techniques vary depending on client need, and biotensegral testing provides objective results to track progress of range of motion and three-dimensional balance of the whole body. I provide a safe space for clients to bring parts of themselves back into wholeness and encourage clients to connect with their individual agency.
I am thoroughly impressed with the sessions I've had with Stacie. As a person and therapist Stacie is kind, empathetic, knowledgeable, and has very good instincts. She is gentle and never forces the body into change. She has a unique ability to help the body become aware of the changes it needs to make and allows it to make those changes at its own pace. As someone who is not naturally in touch with my emotions, I have found that the guidance Stacie provides to help me navigate my inner world during the sessions is invaluable in helping me to connect with my body in a deeper and more meaningful way. I continue to use and find great value in the tools she has taught me to employ outside of the clinic for fostering continual awareness, wellbeing, and healing.

Jen

★★★★★
I can't say enough kind words about Stacie. She has not only helped me physically, but mentally and emotionally. I have never been one to open up and share my feelings. Through her technique and teachings Stacie has taught me how the whole body is tied together. I have and continue to experience a multitude of relief. I feel honored that she has been able to start seeing my husband. He has always been skeptical about seeing someone new. He feels her trust and Stacie has been able to provide him some relief from his multiple injuries and surgeries. She always gives us something to work on and process through between sessions. Her kindness and thoughtfulness is real. We are blessed.

Debbie

★★★★★
Stacie is amazing -- a compassionate, gifted and intuitive healer. I feel totally seen and heard by her, even when I'm fumbling to explain my experience. The practice of Tensegrity Medicine is unlike any other modality I've encountered in 20 years of working to heal repetitive strain injuries that became chronically painful and debilitating. Stacie navigates the mind-body connection with so much ease, and helps me recognize the very human emotional piece that accompanies injury and healing. It has opened my mind to so much more nuance of how this has affected my life, and of the many ways to heal moving forward. I'm learning and changing and healing through my time working with her, and consider Stacie and Tensegrity Medicine to be an essential part of my care team.

Beth

★★★★★
I came to Essential Bodywork after a brain injury I received from a motorcycle accident in August 2015. My traumatic brain injury completely shut down the left side of my body. After the hospital and physical therapy I regained movement but I had balance issues they left me feeling off balance constantly. I could not walk down stairs without holding the handrail, and had significant difficulty on uneven surfaces. I found Stacie about 16 months post accident and after all physical therapy was complete. I was on my third session with Stacie when she said she was going to work more directly with my nervous system. She used gentle touch around my lower spine and neck, and I got up off the table amazed at how grounded I felt. I seriously felt like my feet were 10 times as large. That day I walked down stairs for the first time without aid of the handrail. this "grounded feeling" lasted a couple days. I started hyperbaric chamber treatment soon after. I am happy to report today I am leading a normal life. I am still conscious of the balance issue but it no longer slows me down. I feel it was Stacie's Bowen therapy that started my full on recovery after conventional doctors did all they could do.

Charlene

★★★★★
I came to know Stacie when during chemotherapy I developed muscle spasms in my shoulder. I sought out physical therapy and a chiropractor but was also looking for massage therapy and was referred to Stacie. Not the typical massage therapy (but better let Stacie explain all that), Stacie's approach to my pain and discomfort took a holistic, whole body approach. Our focus of treatment can vary and I am feeling more relief from the joint stiffness (as well as post-surgery discomfort) that I've been dealing with after cancer treatment.

Katy

★★★★★
I am a 37 year old active male. I am routinely engaged in some form of physical activity such as golfing, tennis, basketball, walking/hiking, racquetball; and have a history of putting significant wear and tear on my body. Traditionally, I have sought various physical therapy and deep tissue massage treatment, ice baths, sauna, etc; but recently have found their efficacy waning. I first visited Stacie, on the recommendation from a friend, for recurring pelvic and sciatic pain. Subsequently, I've also returned for shoulder, elbow tendinitis, and knee issues. This fascial work creates the opportunity for your body and limbs to release in a way that almost feels completely weightless, a significant break from basic massage that most folks are accustomed to. The healing and release of muscular and joint pain is an amazing result. Stacie provides an environment and assuaging demeanor that allows for the methodologies to be extraordinarily effective and lasting while mitigating recurring flare-ups. I'm extremely grateful for the work that she has done with me and would enthusiastically encourage folks with similar ailments to give it a try.

Gersh

★★★★★
Stacie Edwards has a refreshing approach to healing the body. I went to see Stacie because I was experiencing pain in my shoulder. She spent more time working on my hips and legs because, as I learned, it is all connected. Stacie works on the whole person, not just the problem area. Not only did she help my shoulder problem, but soon after seeing Stacie I climbed Mount Adams and my entire body handled the stress of mountain climbing very well. I recommend seeing Stacie, not just when you have pain, but also as part of your regular wellness plan.

Bradley

★★★★★
Stacie has been a miracle worker for me. I've suffered with fibromyalgia and chronic fatigue for years, but it was actually a knee injury that first brought me to Stacie's office. I had never heard of Tensegrity Medicine prior to meeting Stacie and had no idea what to expect when I arrived for my first visit. The concept of treating the body as a whole, instead of just the specific area of pain, was something none of my previous (more "traditional") doctors seemed concerned with. Where a physical therapist had only worked on improving the mobility of my injured knee, Stacie instead worked on bringing balance to my body. She worked on improving range of motion in my knee, but also helped release the tension my opposite leg had developed from compensating for my injury. In addition, working with a physical therapist had been so painful that I was hardly able to work. I'm a dance instructor, so I was already struggling to keep working through an injury, but the pain after physical therapy was unbearable. In contrast, Stacie never caused any increase in pain. After each session, my pain was significantly lessened and range of motion was improved. Stacie has a very calming quality about her. She always seems to know exactly what to say to help me stay present and focused on what's happening physically during our sessions. She may not be a counselor, but I always notice a boost in my mental health after an appointment. Even on days when my mind is racing at the start of a session, I end up leaving feeling refreshed, relaxed, and centered. I've been seeing Stacie for about five months now. I've had improved sleep quality, more energy, and considerably less pain on a daily basis. My mental health issues - mainly anxiety and depression - have been much more manageable as well. I'm learning to listen to my body and what it needs. Thank you, Stacie, for giving me a new outlook on life!

Anna

★★★★★
I am an older woman and within the last 3 years I have been rear-ended in my car twice. My neck and shoulders have suffered from whiplash each time. I started seeing Stacie after several months of treatment with regular massage. Stacie has an amazing knowledge of the human body and gives an incredible massage. Actually it's more than just a massage and more relaxing than injury treatment. My improvement after each session is amazing. Stacie has facilitated my recovery, is very professional and, able to adapt to my needs. I highly recommend Stacie Edwards to treat you and make your body the best it can be.

Rosalie

★★★★★
Over the years I have had four back surgeries, the last one was a low back fusion. In the past two years I've also had a hip and shoulder problem. In that time I sought treatment through massage and acupuncture until a year ago when I stopped those and started treatment with Stacie. Stacie helped my body to be more flexible and with less pain in my back, but also in my legs. My hip and shoulder have also improved. Sleeping at night has also become more comfortable for me now that it has been in years. Thank you Stacie.

Jerry

★★★★★
I first met Stacie through a class I taught while she was in massage school. I could see that she obviously knew the human body well. Upon further conversation, I learned she had a background in Bowenwork®. I was instantly curious. This work intrigued me, and I watched quietly from the side-lines as she grew, graduated, and started her practice. Admittedly I went to see her to learn more about Bowen and Tensegrity Medicine™, but to also see if she could help me too. I suffered a back injury in 2006 that resulted in surgery three years later, and have never felt "right" since. I am repeatedly told by specialists that I am "dysfunctional but within normal ranges" and because of this, "there is not much to be done to restore you to previous function". What I experienced in my first session with Stacie was truly amazing. My gait changed and the pull in my hips was no longer there. In the sessions that followed, I learned to sense and feel my body through the fascial system. Through movement I learned to notice old patterns that had been created from previous injury, but also how they were beginning to change with this work. Stacie has not only helped me, but has also opened my eyes to a whole new way of practicing massage. She is smart, intuitive, and focused on improving people's lives and that is exactly what she is doing for me. I have a second chance at getting my body back before I turn 50 and am excited at the challenge to be better than "within normal range of function". Thank you Stacie!

Michelle

★★★★★
Stacie is amazing -- a compassionate, gifted and intuitive healer. I feel totally seen and heard by her, even when I'm fumbling to explain my experience. The practice of Tensegrity Medicine is unlike any other modality I've encountered in 20 years of working to heal repetitive strain injuries that became chronically painful and debilitating. Stacie navigates the mind-body connection with so much ease, and helps me recognize the very human emotional piece that accompanies injury and healing. It has opened my mind to so much more nuance of how this has affected my life, and of the many ways to heal moving forward. I'm learning and changing and healing through my time working with her, and consider Stacie and Tensegrity Medicine to be an essential part of my care team.

Beth

★★★★★